Staff at Trumpington Park Primary School are pleased about having their newly designed learning space available, ready for students to use at the start of the Summer term.
Reflecting on their new Year 4 learning environment, teachers Emma Norman and Anna Patuck give us their views;
"Our new year 4 space feels fresh, bright and spacious and it allows flexibility in the classroom for learning. Nothing in the classroom is fixed which means the style of teaching and learning can be altered depending on the lesson, which is fantastic," says Emma Norman.
"I am particularly happy with the sense of space that has been created in which I can see how the children will be able to move around more freely and work in different ways. There are lots of exciting and innovative elements within the design that I am looking forward to using with the children. I can clearly see how the room promotes collaborative learning which was the overriding criteria that emerged from the design process," explains Anna Patuck.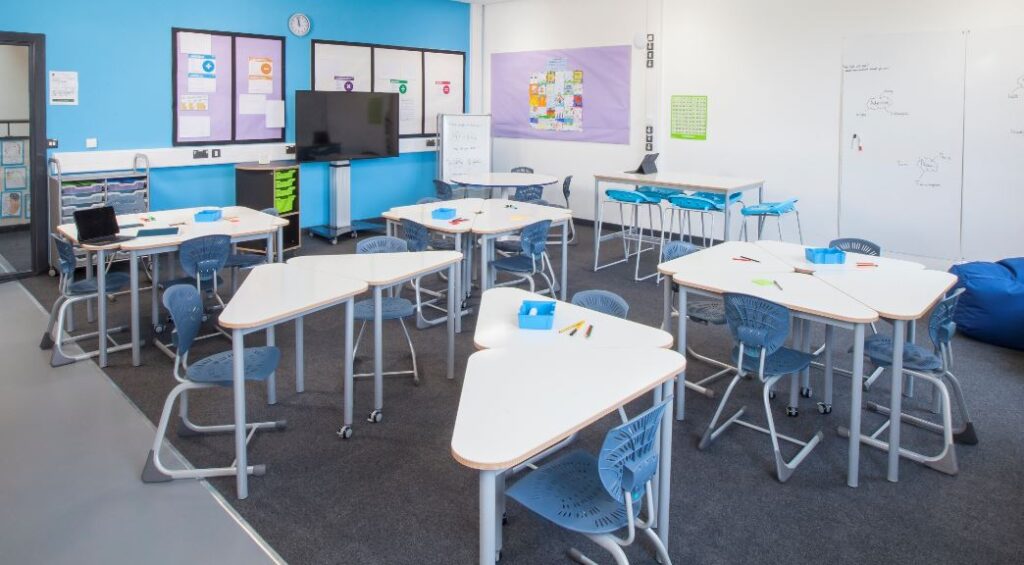 It was clear from the very beginning of the process that both teachers wanted to start getting their students ready for a new change. With this in mind, one area that they were keen to change was how the teacher input was delivered. Whilst teaching her class, Anna wanted to deliberately test out teaching specific lessons from different areas within the room. She wanted to see whether her students would continue to engage and concentrate in their learning even though she was standing or sitting in a different spot within the classroom. It was clear that Anna wanted to break the mould of the usual traditional model of standing at the front of the class to deliver a teaching input. The teachers also wanted to be able to move around freely in order to engage and work with different students.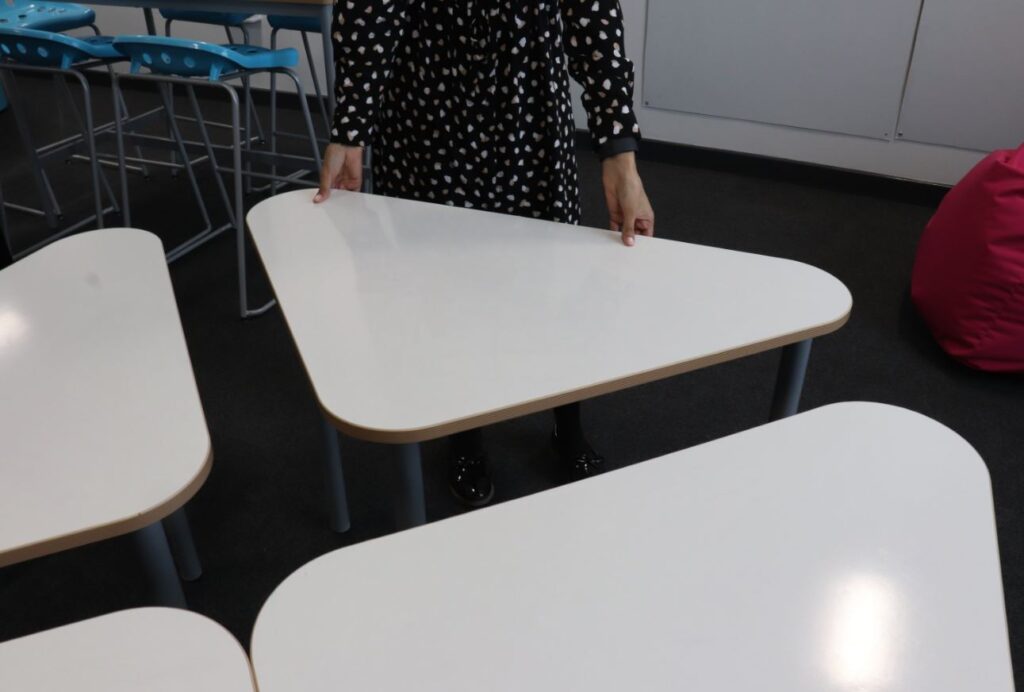 From one of our early workshops focussing on the school vision, it became clear that the school wanted to implement in their next practice, the ability of their students to take more ownership and responsibility for their learning. In designing the space with the school, it became important to create activity-led learning zones that would provide the wide range of choice and opportunity needed to enhance their delivery of the curriculum. This enabled the teacher to facilitate, and the students to make choices as to where, when and how to learn.
Within the new design, we have collaboratively created an adaptable and agile learning space that meets the needs of all students and their teachers.