The Planning Learning Spaces in Practice Team have traveled to Auckland (NZ) to visit several schools, with whom they have been working on the PLSiP Design Framework.
Last Friday, both Bhavini and Terry were warmly welcomed by the staff at Wesley Primary School. They brought together multi-disciplinary teams of architects, designers, teaching staff, building contractors and Ministry representatives to share ideas for Phase 2 of their school build.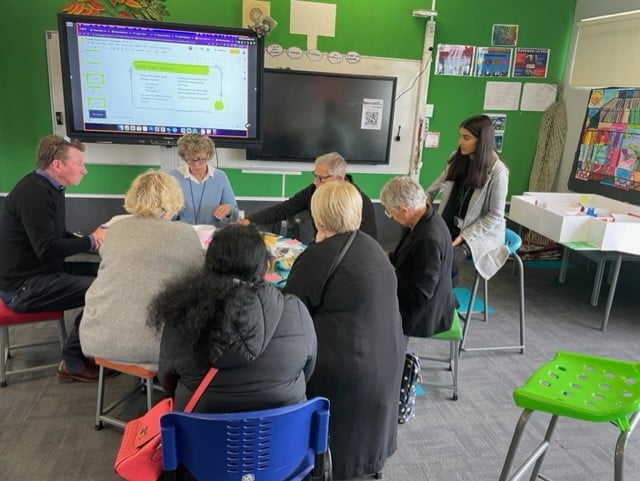 Meaningful discussions and ideas were shared to think about the overall effectiveness of the usage of the open plan collaborative learning spaces, that the staff will be moving into later this year.
We look forward to seeing the staff and learners transition into their new spaces very soon